All meetings are held on a Thursday in All Saints' Church Hall at 7.30 pm
22nd September – Bricks and Mortals
Our chairman takes a look at some of Sawley's buildings and the lives of their occupants.
27th October – St. Petersburg
Dr. Cathy McAteer relates the story of this fabulous and fascinating city.
24th Nov. – The story of Boots the Chemist
Chris Weir describes the origins and growth of this industrial giant.
26th January – 40th Anniversary – 'More Bits and Bobs'
Bob Neill brings another box of puzzling antiquities for us to identify. 
23rd February – 'The Fall of Saxon England'
Mike Kelley describes the events leading up to the Battle of Hastings.
23rd March – 'An Introduction to Heraldry'
John Titterton explains the rudiments of understanding armory.
27th April – 'My Derbyshire Life'
Renowned local journalist and photographer Ashley Franklin presents fascinating facts, stories and photographs.
25th May: 'The Life and Poems of Lord Byron'
Hugh Sharp concentrates on the life of the poet and how events and places influenced his writing.
June, July and August – Outings to be arranged
Membership fees: £12 + £2 per meeting
Visitor fees: £5 per meeting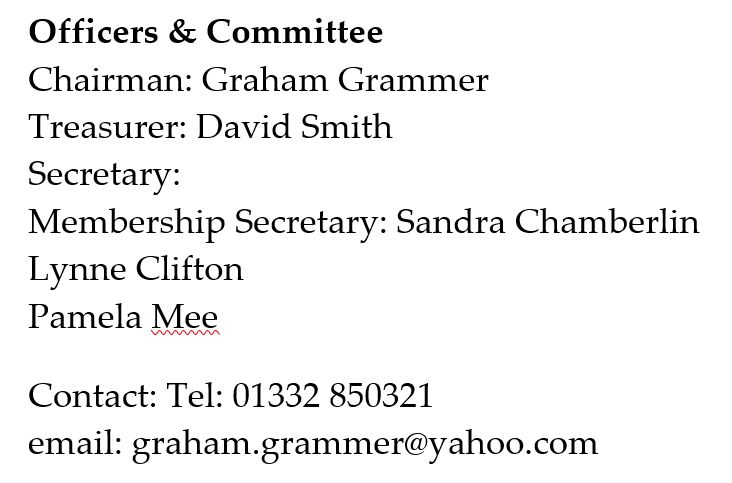 2