In 1840 the Midland Railway opened a line between Derby and Leicester in 1840, crossing the Trent near Trent Lock and through Red Hill.
The castellated design of the tunnel's north portal was a concession to the owner of Thrumpton Hall, whose estate the railway passed through.
When the line was expanded to 4 tracks a second bridge and tunnel, slightly downstream, were opened in 1895.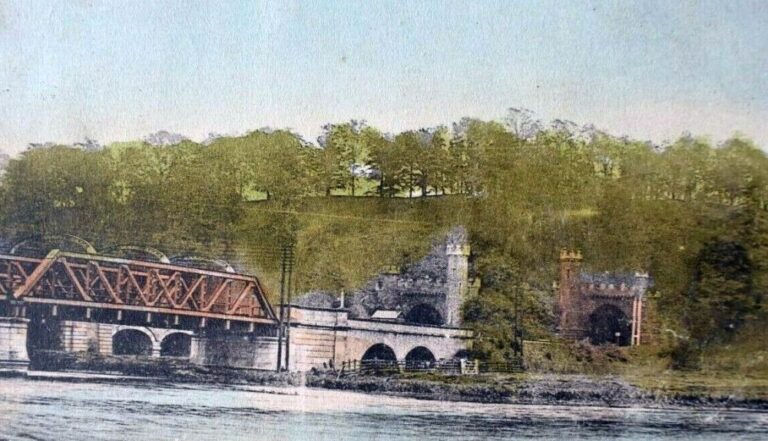 The Eastern leg of HS2 was due to cross the Trent just East of the current bridges and continue on a viaduct through Long Eaton.   This plan was cancelled in Nov 2021 and the High-Speed line will now terminate at East Midlands Parkway, just North of Red Hill.