In 1840 the Midland Railway opened a line between Derby and Leicester in 1840, crossing the Trent near Trent Lock and through Red Hill.
The castellated design of the tunnel's north portal was a concession to the owner of Thrumpton Hall, whose estate the railway passed through.
A second bridge and tunnel, slightly downstream, were opened in 1895, when the line was expanded to 4 tracks, including the high level goods line to Toton Sidings (the line that runs behind Conway Street, bypassing the old Long Eaton Station, crossing Station Road near the chip shop and crossing Nottingham Road near Kwik Fit).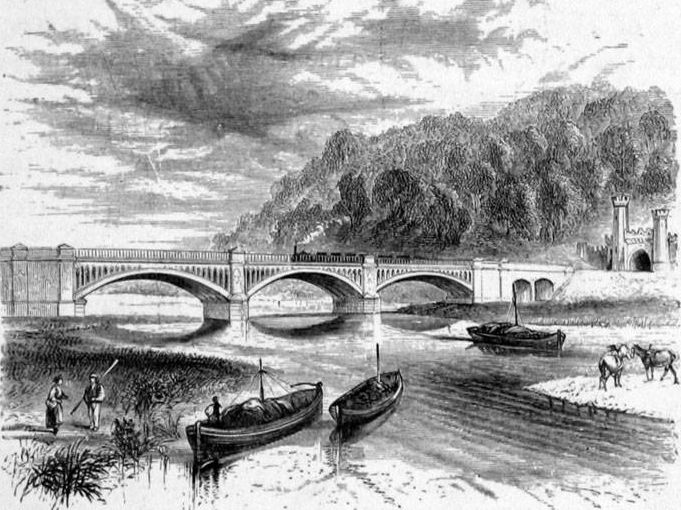 The Eastern leg of HS2 was due to cross the Trent just East of the current bridges and continue on a viaduct through Long Eaton.   This plan was cancelled in Nov 2021 and the High-Speed line will now terminate at East Midlands Parkway, just North of Red Hill.