Trent Lock is where the Erewash Canal and Cranfleet Cut meet the River Trent, next to where the River Soar joins it.  And just downstream at Shardlow the Trent meets the River Derwent and the start of the Trent and Mersey Canal.
The Erewash Canal runs from Trent Lock to Langley Mill, the junction with the Cromford and Nottingham canals.  It was opened in 1779.   It also connected with the Nutbrook Canal at Stanton and the Derby Canal at Sandiacre.
Trent Lock developed as a transhipment point with cranes, warehouses and a weighing house for coal.
There have long been 2 inns here:
The 'Steamboat' (originally called the Erewash Navigation Inn, it was renamed The Fisherman's Rest in 1954) was built in 1791 by the Erewash Canal Company.
The 'Trent Lock' was originally called the Trent Navigation, and then just the Navigation Inn.  Originally the low-lying area in front of the pub was a shallow part of the Trent, allowing boats to be tied up near the pub (there are still ponds either side of the pub garden).  When the Erewash Canal was built the towpath along the Trent was moved to its current route, cutting the ponds off from the river.
'Lock House' (Tea Rooms) was also built by the Canal Company and the tenant seems to have acted as agent/manager for the canal as well as controlling the lock.
The wooden 'Riverside Café' burnt down in about 2002.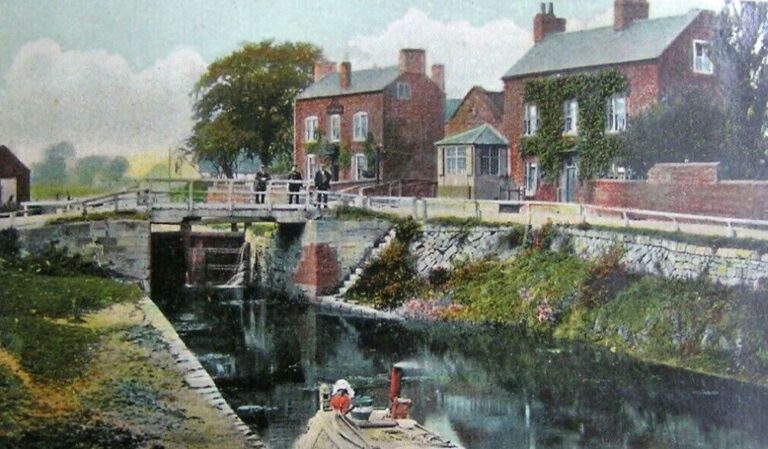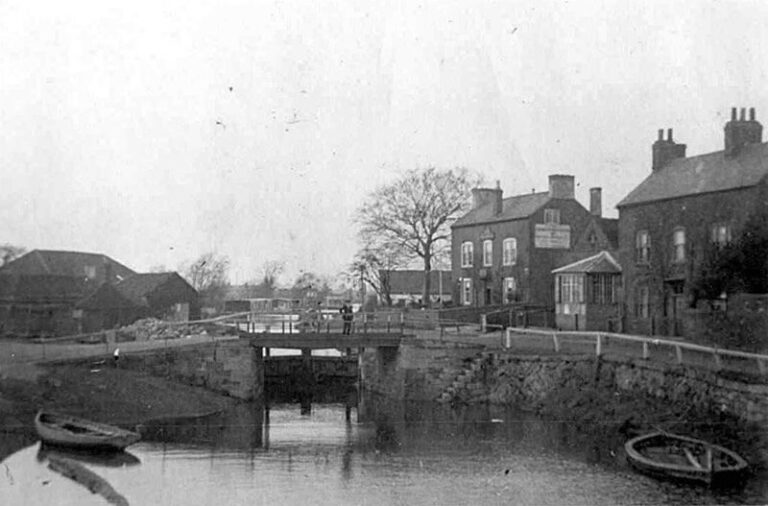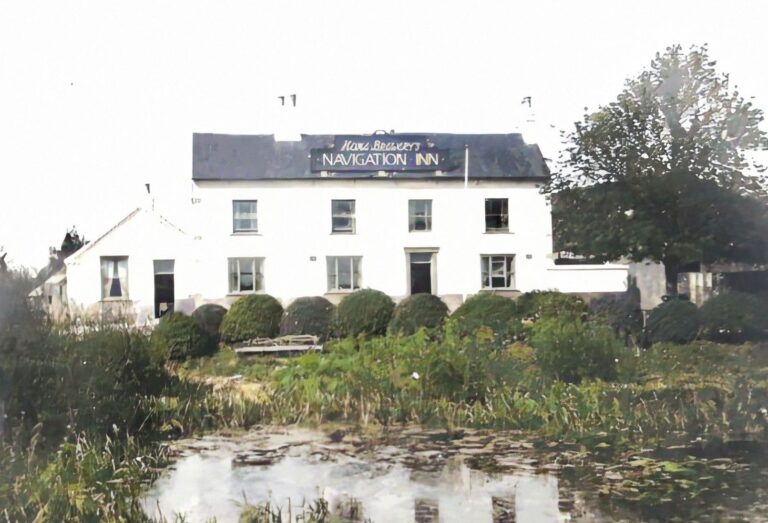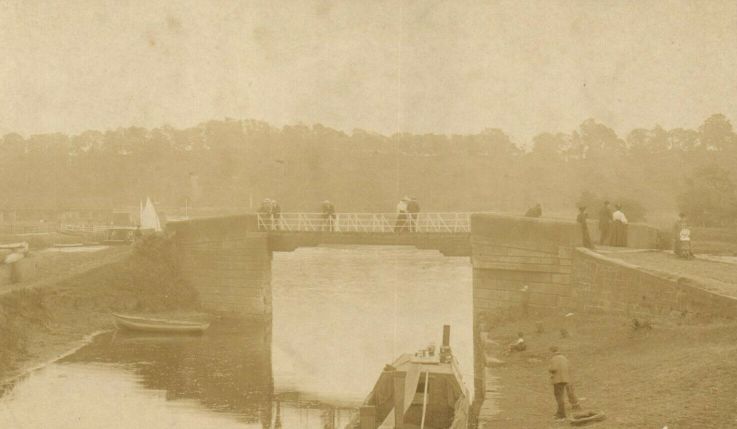 Sailing Club
The Trent Valley Sailing Club was formed in 1886, starting on what was called Trent Lake, one of the railway ballast holes and now filled in – today it forms part of the Trent Lock Golf course. The sailing club moved to its present headquarters, an attractive wooden construction, in 1907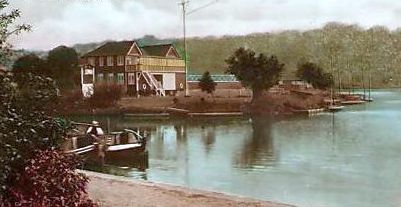 Mills Dockyard
Mills Dockyard was established on the Erewash Canal by 1890.  Until about 1924 the founder, Amos Mills, used narrow boats and a horse to carry plaster from Thrumpton to the Sheet Stores for transhipment to railway wagons.  He also used the yard for boat building and conversions.   After WW2 the Mills family branched into marine engineering.