The Long Horse Bridge crosses the Trent opposite the mouth of the Derwent continues the towpath towards the Trent and Mersey Canal.
An earlier bridge was destroyed by ice floes after the river froze over in 1893.
A concrete bridge was built in 1934.  This was demolished in 2003 and a new bridge was opened slightly upstream in 2011.
Long Horse Bridge is also the end of the Derwent Valley Heritage Way. 
Originally another horse bridge crossed the Trent to Sawley Cut from downstream of the railway viaduct (Weston on Trent line) bending under the railway to Sawley Lock.  This was removed in the mid 1960s and replaced by the current footbridge along the other side of the rail bridge.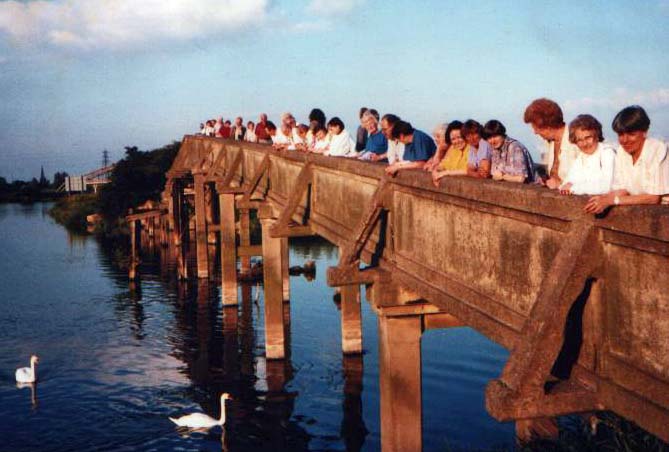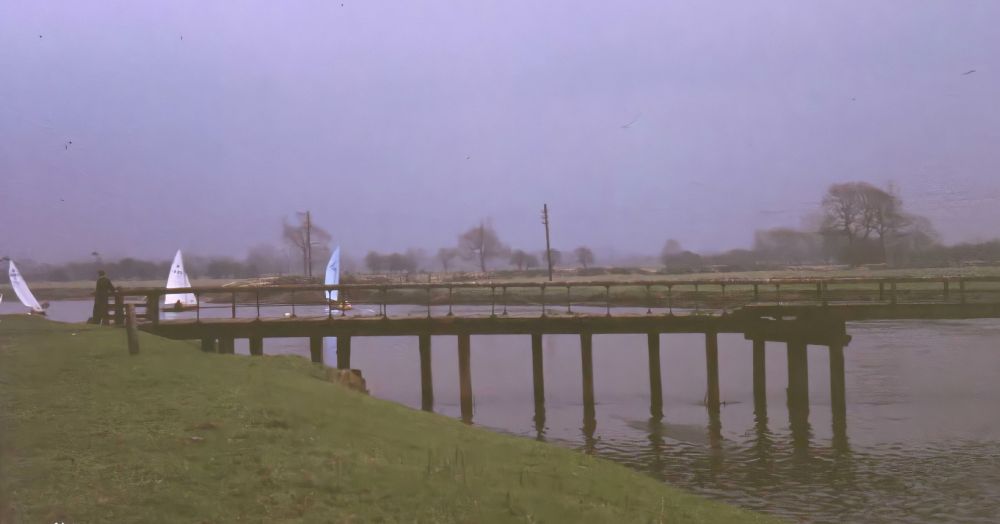 Aqueduct
This single span steel bridge carries 2 large water pipes supplying Leicester from the Derwent Valley aqueduct.  It was built in the early 20th century.