Charnwood Avenue
Charnwood Avenue was laid out in in the early 1900s.  On the left side of the entrance was St Andrews Chapel, a 'tin tabernacle' chapel linked to All Saints Church.  It was demolished in the mid-1960s.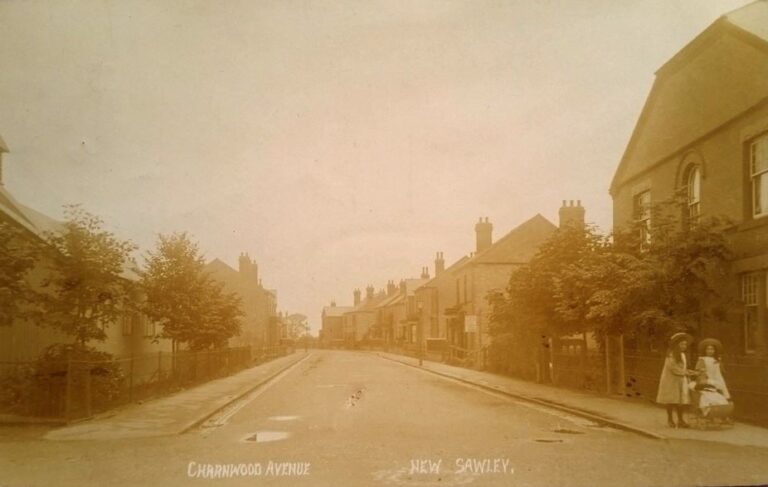 Clarke Drive
This was laid out in the early 1900s as Beaconsfield Street.  From 1935 it was renamed Clarke Drive after the Rev. A. E. Clarke, a former rector of Sawley.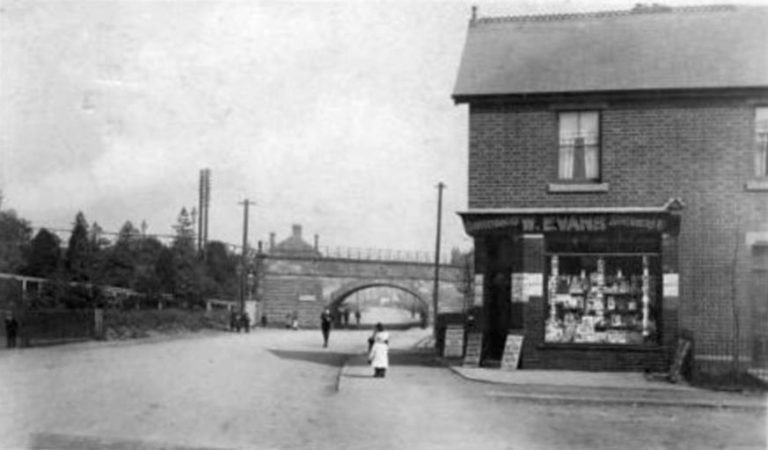 Mikado Road
At the corner of Mikado Road was Evans Newsagents (now a general store and post office).
Mikado Road Infants School.  The New Sawley Infants School on Mikado Road was opened in December 1907.  Before then a temporary school existed from 1902-07 in the Wesleyan Chapel, known as the New Sawley British Infant School.   In the 1970s it was renamed Lakeside School.  It was closed in 2007 due to falling pupil numbers.
The yard next to the twitchell to Roosevelt Avenue used to be Sugars Woodyard.
Grosvenor Avenue
Grosvenor Avenue was called College Street when laid out in the early 1900s.  In 1935 it was renamed after the Grosvenor family (Dukes of Westminster).  Park Mill was built here in 1920 for Roper & Sons, lace manufacturers.  After they left in 1925 it was taken over by Cowburns (a mineral water manufacturer) until it was taken over by Rolls Royce during WW2.  After the war it became the Sawley Packaging Company until its demolition in the 1980s to build houses.
Northfield Avenue
Northfield Avenue was originally Gladstone Ave.  The name was changed in 1935 to avoid confusion with the road of the same name in Long Eaton.  It was not named after a field; the new name was devised by Mrs Reedman.  Until the 1970s it had a car workshop near the Draycott Road end.    
Shaftesbury Avenue
Shaftesbury Avenue was laid out in the early 1900s but by 1914 only numbers 17, 19 and 24 had been completed.  Many of the other houses were built in the 1930s.  In the 1960s the last building on the right was White's grocers shop.