The Act of Parliament authorising the construction of the bridge was signed in 1788 and the bridge was paid for by raising money from shareholders.  The cost was about £4,000 (equivalent to about £617,000 in 2020) and tolls were levied on those crossing the bridge, apart from the Earl of Harrington's staff and residents of Sawley and Hemington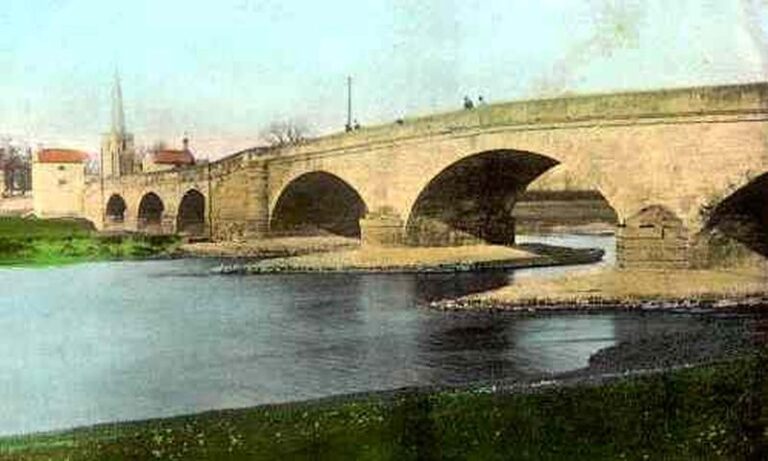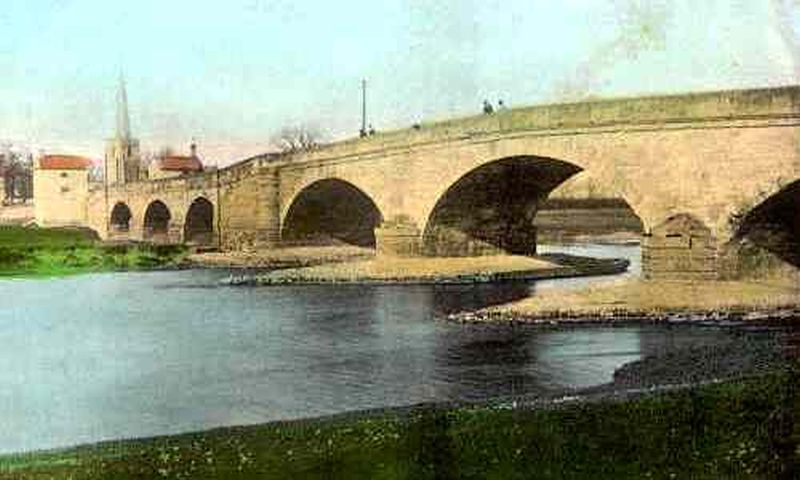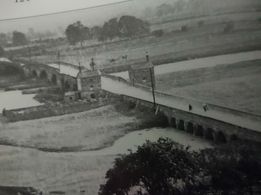 Harrington Bridge consisted of six stone arches, with toll houses either side of the road on the North bank.  Including the approaches, the whole bridge was 100 yards (91m) long and 5 yards (5 m) wide.  Initially a ford remained to the west of the bridge, but this became impassable after the weir was built at Redhill in 1792.
During the 19th century the road was blocked on the Castle Donington side by the 'bridge gate' near the canal.   The 'toll gate' was on the Sawley side.   Tolls were removed in 1882, with local butcher Benjamin Allen given the honour of opening the gates for the last time.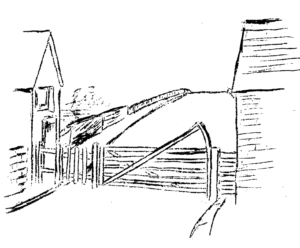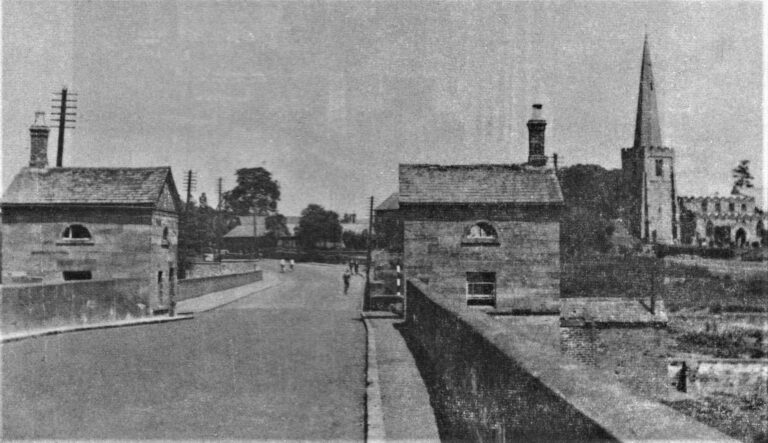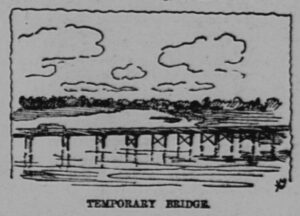 The bridge foundations were damaged in floods during 1904 and in 1906 the central section was replaced by a two-span riveted steel girder bridge.  While the old bridge sections were being demolished a temporary bridge was constructed.  The original stone approaches and flood arches were retained.
The toll keepers' houses remained as a private residence (with the living area on one side and the bedrooms on the other) until they were demolished in the 1930s.