The border between Old Sawley and New Sawley has never been fixed.  This section deals with the areas south of the railway, first developed in the late 19th century (the area beyond the station will be covered in more detail as this website develops).
The first development beyond the old village was Hey Street, which was started in the 1870s.  Victoria and Harrington Streets were added in the 1890s and by 1910 Charnwood and Shaftesbury Avenues had been laid out, although many of the houses weren't built until the 1930s.
The main (Tamworth) road through New Sawley was known as Nottingham Road.  Draycott Road didn't connect with Nottingham Road until the early 1950s.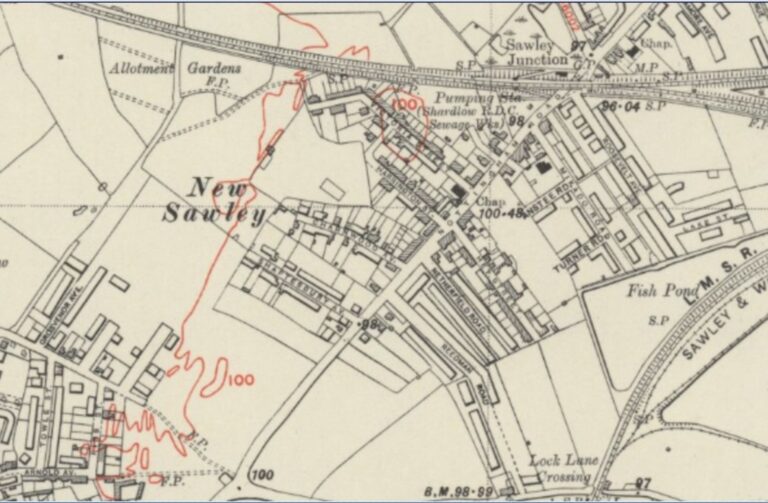 Other New Sawley streets include: Shaftesbury Avenue, Charnwood Avenue, Mikado Road, Grovesnor Avenue, Northfield Avenue and Clarke Drive.