The first school in the village, run by the Church of England, was established in 1771 on Church Street (Tamworth Road), where the old rectory car park now stands (the building became the village institute until removed in the late 1920s).
In 1859 it was replaced by a purpose-built school building on Cross Street, known as the Sawley National School, and this school continued in use until the 1960s.  The building has since been converted into a car showroom.  
Meanwhile, in 1843 the Baptists established their own school on Back Street.  There were 3 classes and the day always started with prayers.  The Baptist kids never mixed with the church (National) school kids. 
Since the 1960s, Old Sawley children have attended the modern Sawley Infants School (opened in 1961) and Sawley Junior School (opened about 1964) behind the Memorial Hall on Draycott Road.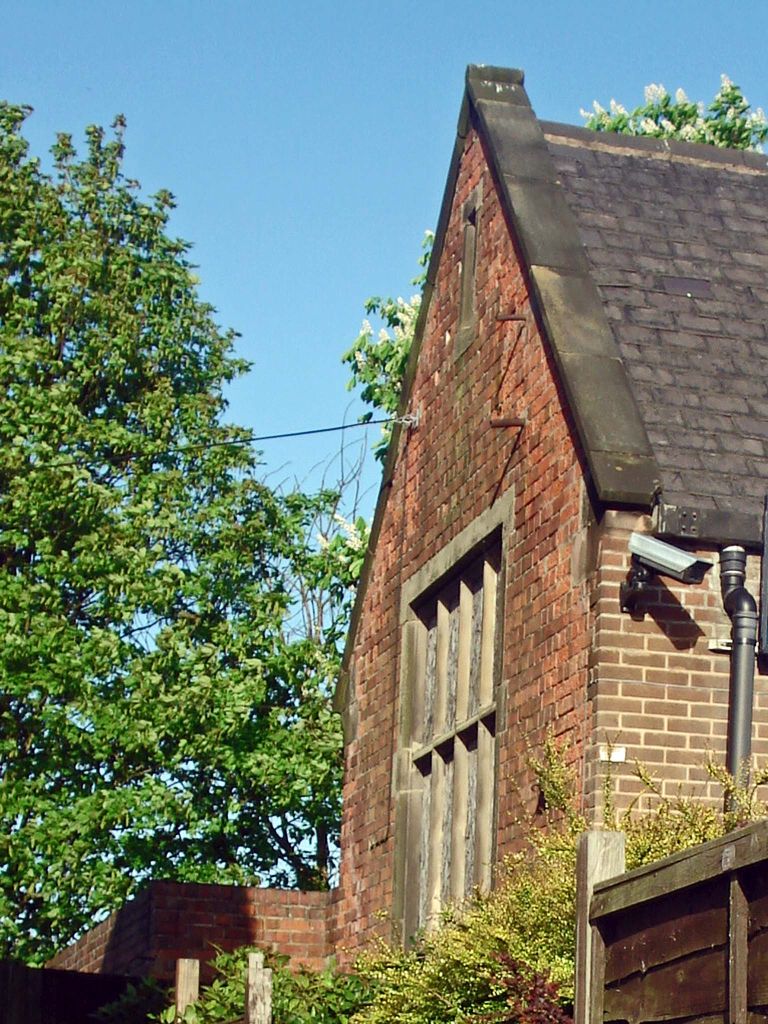 In the early 1900s, New Sawley had a temporary infants school in the Wesleyan Chapel.  This was rep;laced by purpose built school in 1907.  Mikado Road School, later called Lakeside School, served the village for 100 years before closing in 2007.  The architect, George Widdows, also designed Long Eaton Grammar School and Grange and Highfield Primary Schools.  The entrance to the brick main building was up a few steps, with the staff room ahead and the cloakroom to the left.  Children made their own way to school in all weathers, so cloakrooms were an important feature in all school buildings.   There were also steps down to the partly-underground boiler room, where the caretaker looked after the coal-fired central heating boiler.  The main hall could be divided into 2 classrooms by folding doors.  There was also a library.  The playground had an outside toilet block on one side and a couple of prefab classrooms on the other.  Another prefab building on the side of the playing field housed the kitchen and dining room.  This wasn't connected to the central heating but had electric heaters hanging from the ceiling.
In the 1920/30s around 30 children from Sawley and Long Eaton attended Miss Wright's private school in Roosevelt Avenue (about halfway down on the right).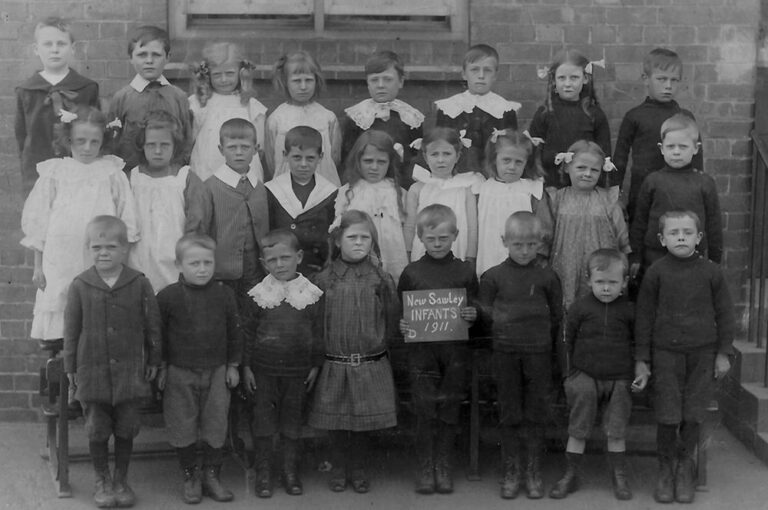 After infants they moved on to Brooklands School in Long Eaton.  This opened in 1893 as Sawley Road Board School.  From 1902 (when the county council assumed responsibility) it became the Sawley Road Council (Elementary) School.  It kept this name even though Sawley Road was renamed Tamworth Road in 1921.  From 1935 (when the road through Sawley also became Tamworth Road) the school was called Brooklands.  It closed in 2003.