Trent Station was opened by the Midland Railway in May 1862 as an interchange station.  As it was not designed to serve any local community it is the only station in England named after a river, rather than a town or village.
It never had electricity and was lit by gas lamps until it closed in 1967.   More on Trent Station here.
And in this Nottingham Post article.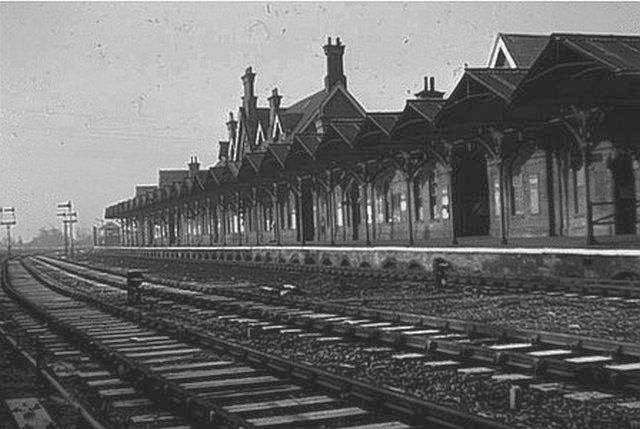 1869 Rail Crash. On 9 October 1869 a Midland Railway passenger train was involved in a rear-end collision with another train at Long Eaton Junction resulting in seven deaths and another twelve injured. The investigation blamed fog, inadequate braking power, excessive speed and the fog-man (a worker tasked with laying detonators on the rails during snow or fog to warn drivers about an obstruction or signal ahead) for the collision.
Ballast Holes.  Building the railway lines over the valley, especially the Weston on Trent line viaduct (line opened 1869), required large amounts of stone and soil.  This was extracted from local 'ballast holes' next to the railway, which then filled with water.  Some of these were back-filled with ash from steam engine fireboxes, for example the 40 acres north of Lock Lane, once known as 'Trent Lake' was filled was ash from Toton Sidings in the early 1950s.  For many years it was a scrub wasteland, only used (illegally) by local children.  When Trent Lock Golf Course was developed in the late 1980s the area was landscaped and incorporated in the golf course.  Other ballast holes are now fishing ponds, e.g. at the end of Mikado Road and Roosevelt Avenue.   Village children were often told a steam locomotive or train had fallen into the pond and was still there, although this was probably a story to stop them playing on the marshy ground, which was railway property.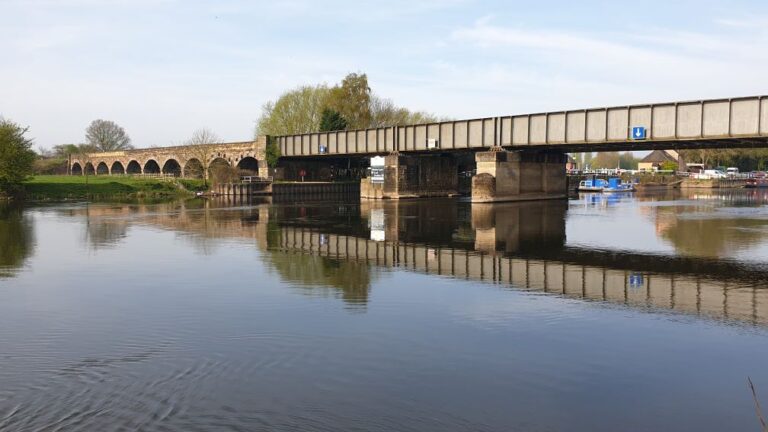 Coming later:
Railway Companies and Lines

Lock Lane Signal Box
Weston on Trent line viaduct