When the Midland Railway (originally Midland Counties Railway) line from Nottingham to Derby opened in 1839, the nearest station to Sawley was a mile out of the village on Sawley Lane, Breaston.   It was originally called Breaston but was renamed Sawley to avoid confusion with Beeston.  This station closed in 1930 and the site is now a scrap yard.  The signal box was demolished in 1968.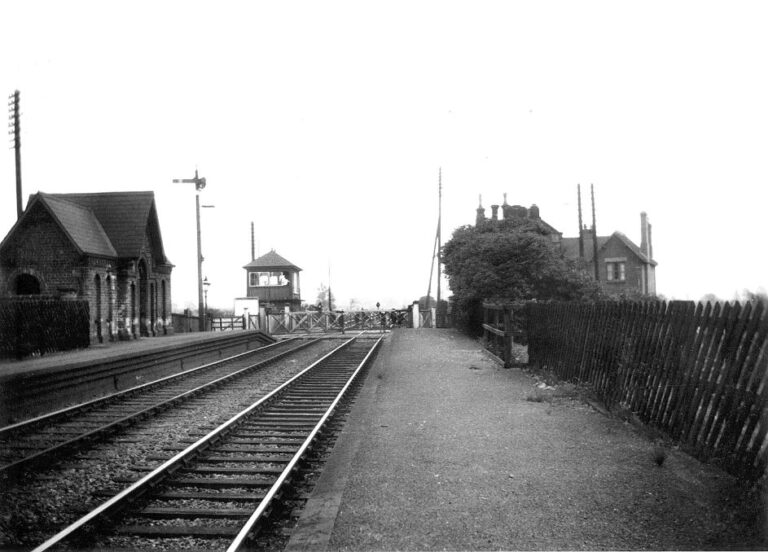 Sawley Junction station opened in 1888.  As a special treat, a Mr. Thorpe, took many of the village children to Trent Junction and back again by train.
From 1932 the current station was known as Sawley Junction for Long Eaton.  Since 1968 it has been called Long Eaton Station.
The railway bridge over Nottingham (Tamworth) Road, built in 1837/38 is Grade II listed.