TocH
The Sawley Toc H Boys Club operated from 1947 to 1951, meeting every Friday evening for talks and film shows, and turning out on Saturdays with cricket and football teams.
Twenty members of the club reconvened in 2002.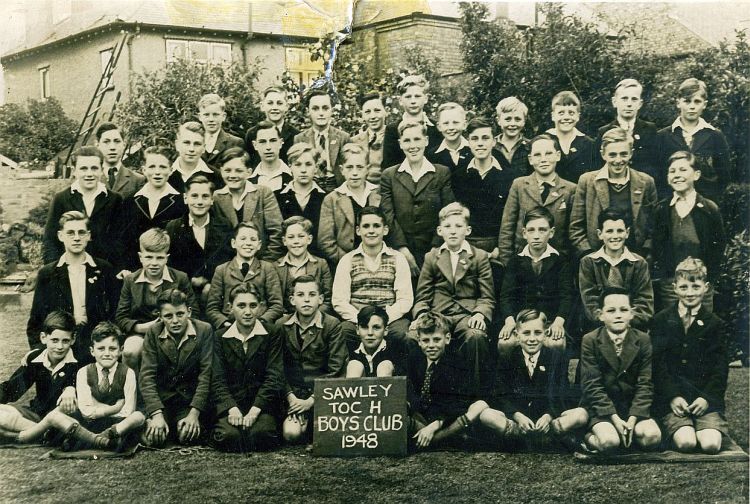 Charities
In 1675 Thomas Hollingsworth gave the income from a close in Bramcote to the poor of Sawley, Long Eaton and Bramcote.
In 1684 Francis Hacker, a London merchant who'd been born in Sawley, gave £200 for the poor of Sawley, to be lodged in trust with the Company of Salters of London.  This was later invested in 19 acres in Leicestershire and ½ acre in Charnwood Forest.   It provided half a ton of coal to about 40 people each Christmas, plus four coats and six gowns every other year.  And 40/ towards the salaries of the National School master and mistress.
In 1721 Joseph Towle left the rental from Lucy Butt Close to the poor of Sawley. 
In 1816 Sawley and many other parishes grouped together to build the Shardlow workhouse.  In 1837 it was taken over and enlarged by the Shardlow Poor Law Union, consisting of 46 parishes in Derbyshire, Nottinghamshire and Leicestershire.  The workhouse system was abolished in 1930 and the buildings in Shardlow became the Grove Hospital (demolished in 2007).