Until 1935, the section of Tamworth Road between Cross Street and Lock Lane was usually known as Town Street (see Road Names). 
The first house past the Nags Head (now the location of the pub toilet block) was the butcher's shop, latterly belonging to Tommy Ironmonger.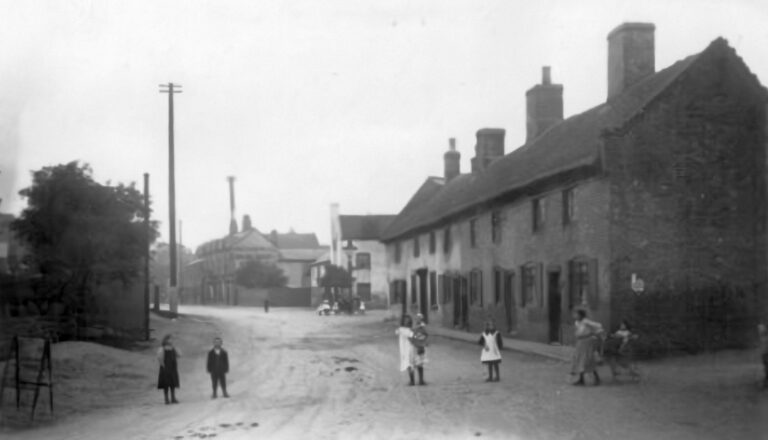 On the other side of Town Street (opposite Cross Street) were the village pump, stocks and a whipping post.  Beyond them was Smithy Row.  These were all knocked down in the early 20th century to widen the road.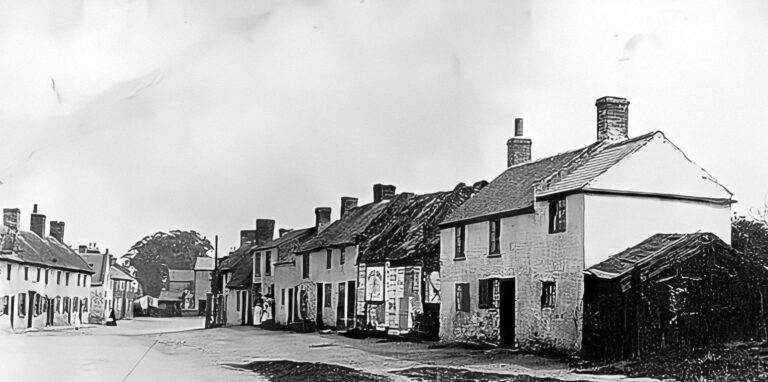 Town Street, looking towards East End (Fairfield Crescent).  The thatched houses on the left were demolished in 1940.  Beyond them is the entrance to Gaol Yard, Chantry Place and 'Pantile Row'  (later called Priory Cottages).  The white house,  side-on to the road was the site of an air raid shelter during WW2.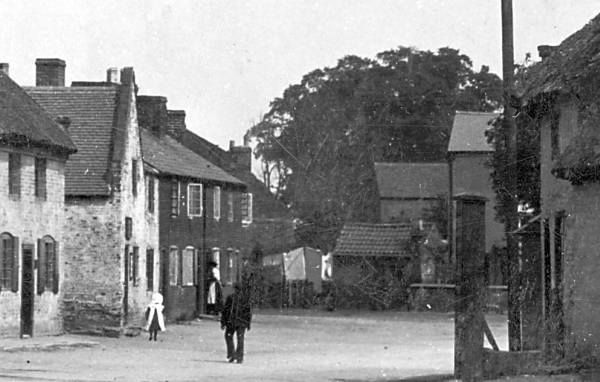 Town Street looking towards Lock Lane, early 1900s.  The cottages were demolished in the 1960s, the site now being back gardens in Fairfield Crescent.