Sawley, apart from the area on higher ground around the parish church, has always suffered from periodic flooding. In the 20th century Sawley was flooded in May 1932, Feb 1946 and 1947.  
Originally the Erewash Canal had flood gates at Trent Lock but these perished and were not replaced.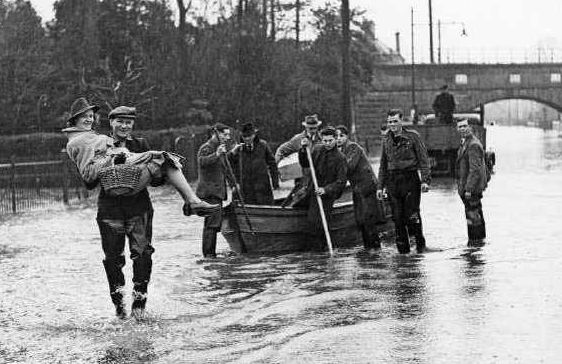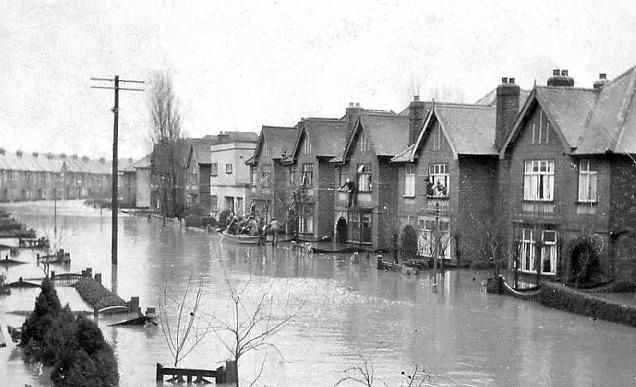 After the 1947 floods (and a threatened residents' rate strike) new flood banks were built, joining up the railway embankments. There has been no general flood since then, although the river level has been close to the top of the banks several times.