The original bridge over the canal on the road to Long Eaton (just past Magnet Garage) was built at the same time as the Erewash Canal, about 1778, one of 25 bridges along its length.  It was an old 'hogsback' or humpback bridge and by the late 19th century it had become a bit of a bottleneck. 
It was just outside the parish boundary and thus the responsibility of Long Eaton Town Council.   In 1883 the council received tenders to replace both this (Sawley Road) bridge and the canal bridge on Wilsthorpe Lane (Derby Road), but only the latter was done.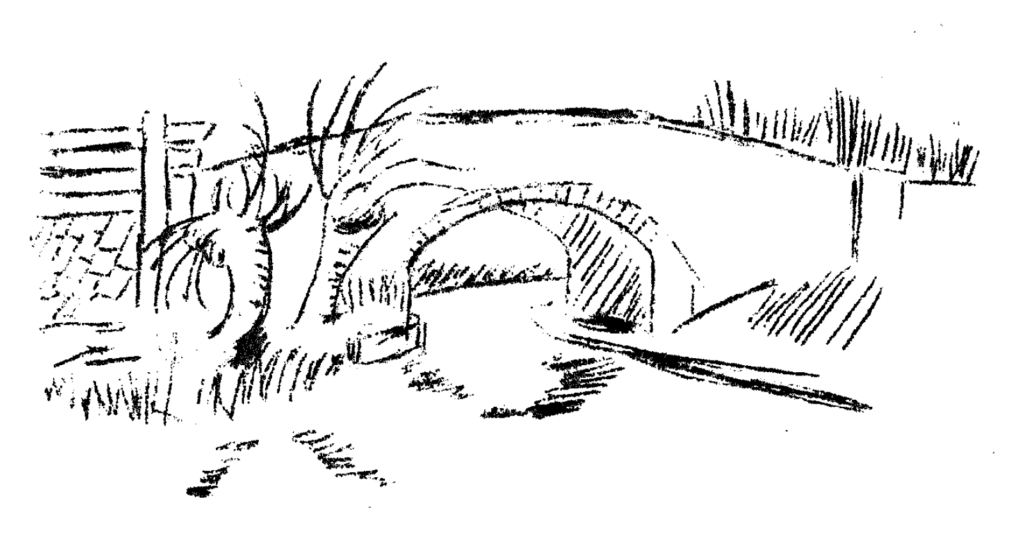 By 1901 Long Eaton Council were complaining that Sawley Road bridge was dangerous and a disgrace to the town.  If a steam roller driver wanted to go to Sawley, he had to go via Breaston.
It didn't help that when the council ran a water main over the bridge, they raised the footway to cover it, leaving the parapet on one side of the bridge only 28" (71cm) high.  In 1905 a Castle Donington man fell over the side late at night and died.