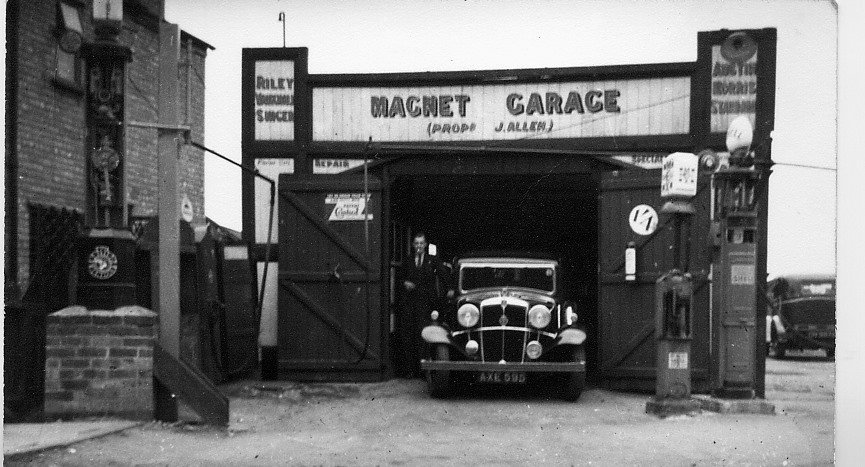 Magnet Garage (now Long Eaton Garage Services) is on Tamworth Road, just before the Erewash Canal Bridge. 
In 1920 the proprietor was Albert Robert Bott. He was born in Milford in 1881. His father was a traction engine maker and Albert started work as an engine fitter. During the Great War he served with the Tank Corps before transferring to the Royal Flying Corps and becoming a photographer at No.1 Aeroplane Supply Depot at St Omer, France.

In about 1928 John Thomas (Jack) Allen took over the garage, having previously worked for Rolls Royce in Derby. He was born in Long Eaton but grew up in Myrtle Avenue, New Sawley. In 1939 he was living nearby at 58 Tamworth Road. He was still running the garage in the late 1950s.