When the Midland Railway opened the Nottingham-Derby line in 1839 coke for the locomotives was moved from the Derbyshire/Nottinghamshire coalfields via the Erewash Canal and a new basin and associated buildings were built in 1840 where the Derby/London line crosses the canal.
The original buildings (which are still there) included a manager's house and a coke store with a hoist to lift coke from the canal to the railway.
A decade later railways had extended into the coalfields and the canal was less necessary.  From 1854 the site became the Midland Railway's Sheet Stores, where the sheets (tarpaulins) used to cover open railway wagons were manufactured and repaired. It also produced mailbags and sacks for grain transport. 
Over the next 50 years more buildings appeared, and the number of employees grew to 230.  As many of these lived in Sawley a footpath was made along the south side of the railway to Sawley Junction.  From 1862 there was gas lighting, supplied from the Midland Railway's gasworks at Trent station.
In 1899 sheet dressing by machine was introduced when the large dressing shop was built.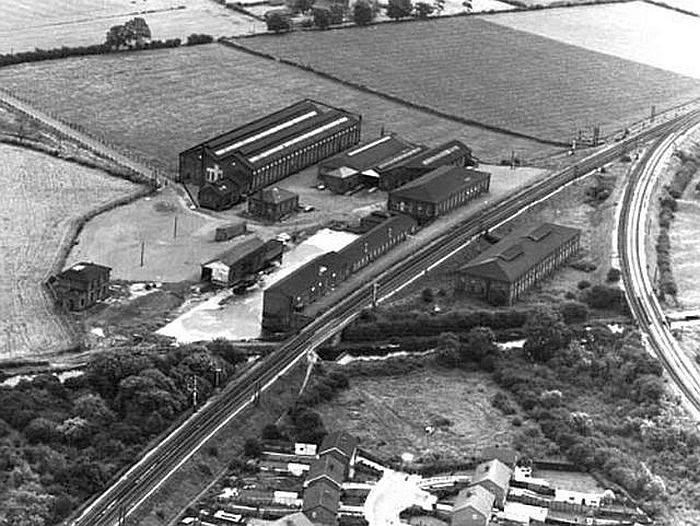 By the 1960s, the traditional railway goods train with open wagons sheeted over by tarpaulins had become a thing of the past.  The Sheet Stores closed in 1963, and in 1966 British Rail sold the site