Samuel Bates (c1791-1825)
Samuel was a boatman.  He married Catherine Stenson in Sawley in 1810.  Their children were:
William (1811-1898) – see below
Mary (1813-1891) married James Bakewell. He was a carrier's agent and they moved around the country before retiring to Draycott.
Catherine (1815-1893) was born the year of the Battle of Waterloo. She married William Price, a bricklayer, and moved to Nottingham.
William Bates (1811-1898)
William became a butcher.  He married Harriet Anne Allen (1815-1862) and they had 3 daughters:
Eliza (1837-)
Catherine (1845-)
Harriett Ann (1847-1899) married John Brown, a clerk from Ratcliffe on Soar. Around 1880 they moved to India with their children.  Harriett died in Madras about 20 years later.
In 1841 William and Harriett were on the north side of Back Street, but later moved to Netherfield Farm on the south side.   After Harriett died, William married Mary Smith.  They had 4 more children:
William (1865-1934) – see below
Beatrice Mary (1868-1939) married Thomas Oldershaw, a coal merchant, and moved to Castle Donington.
Harry (1870-1933) married Maud Fletcher and moved to West Bridgford, where he worked in a lace warehouse.
Benjamin (1873-1933) married Rebecca Smith Farmer. They moved to Conway Street, Long Eaton, and he worked as railway clerk.
William Bates (1865-1934)
William started as a butcher, but after his father retired, William and his wife Florence (nee Milnes) took over the running of Netherfield Farm.  William served on Sawley Parish Council for 20 years and was strongly opposed to its takeover by Long Eaton. 
Their children were:
John William (1897-1917) – see below

Florence Mary (1897-1974) – see below

Thomas Milnes (1899-1983) married Doris May Smith.

Hilda Louise (1901-1986) married William Longden, who became a fire brigade instructor in East Retford, Notts.

Margaret Annie (1903- ) married Joseph Russell Grammar of Ivy House Farm (and later Church Farm).
By the time William died in 1934, Tom had moved to Draycott Road, and the 2 younger daughters were married So, for the next 30 years, Florence and her daughter Florence ran the farmhouse.  They produced included eggs, potatoes and milk, but the butchers shop remained closed.  After Florence (the daughter) died in 1974 the farmhouse was sold to Carters.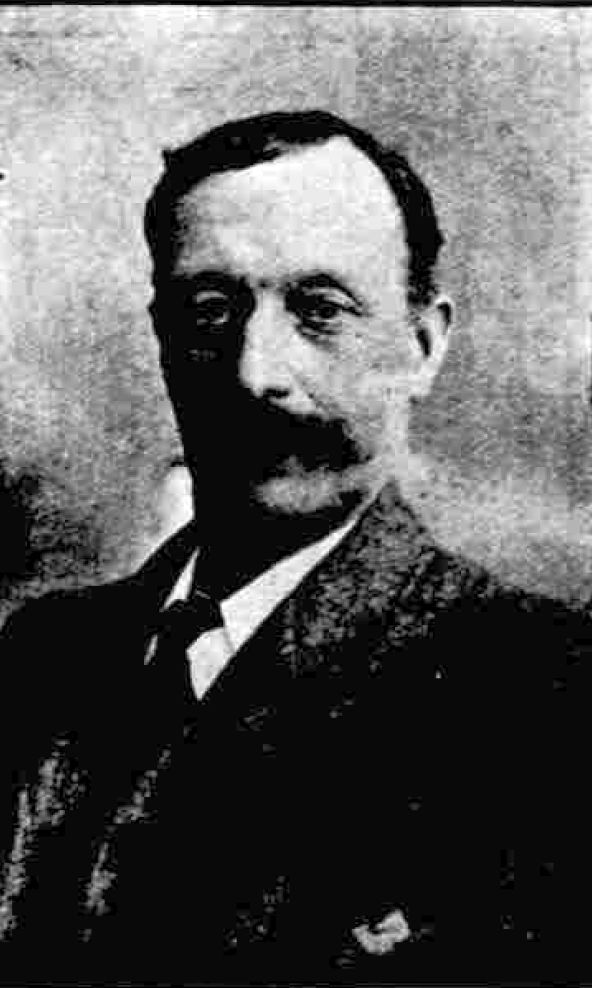 John William Bates (1897-1917
By 1911 John (age 14) was working on the farm.  He later became a draughtsman at Alfred Poyser's lace draughts-works on Station Street, Long Eaton.  During the Great War he joined the Sherwood Foresters at Long Eaton but was later transferred to 2nd Battalion, Royal Scots Guards.  He sailed to France on 2 Jun 1917 and joined his unit in the field on 19th Jun.  He was reported missing, presumed dead, during the Battle of Passchendaele on 26 Sep 1917, aged 21.  His name is on the Tyne Cot Memorial, one of nearly 35,000 names of British and New Zealand soldiers who died in this area from Aug 1917 and have no known grave (missing soldiers in the Ypres area up to 1917 are listed on the Menin Gate).  Many of the men who died at Passchendaele simply disappeared into the mud.