John Clifford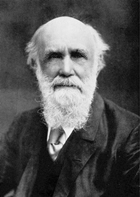 John Clifford was born on October 1836 in a house in Back Street (now 52 Wilne Road), Sawley, into a family long-established in the village. The house now carries a plaque recording the fact. The Clifford family moved to Beeston when John was only four years old, but already he had attended the Sawley Baptist School (his uncle, John Stenson, was then the schoolmaster). At 11 years of age John started work as a jacker-off in the lace industry, splicing the cotton on the bobbins in order to maintain an unbroken thread. He never forgot the long hours and drudgery, and campaigned all his life for better conditions for the working man. He was baptised (in the Baptist Church baptism is not bestowed in childhood but only on recipients observed to have attained a state of religious conviction) on June 18, 1851, and shortly afterwards began preaching.  He made such an impression that he was recommended to the Baptist Academy for training as a minister. Even before he had finished his training he was offered the post as minister for the Praed Street Baptist Chapel in London. He agreed on condition that he could also study for a university degree
He took up the post the day after his 22nd birthday, and with his oratory and energy he soon revived a congregation that had been in decline. He remained its minister for the next 57 years. His university studies prospered, and he acquired a clutch of degrees, BA, MA, MSc and LlB. His doctorate was an honorary one awarded by an American college.
In 1862 John Clifford married Rebecca Carter, of Newbury in Berkshire. They were to have seven children.
The activities which Clifford pursued through the Praed Street church were varied, reflecting the social consciousness that was ever a strong thread in his personality – these included a benefits society, sickness benefit, a savings scheme, job vacancy information, and adult eduction. The Praed Street church buildings became too small, and in 1870 the work was transferred to a new church in Westbourne Park.
In the Baptist Church itself Clifford rose to the highest positions, including presidency of the National Baptist Union and the Baptist World Alliance. He travelled widely, and was received by the prime ministers of South Africa and Australia, and by President Taft in the United States.
Bill Camm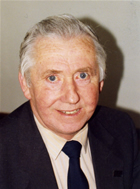 Bill Camm was a popular and highly regarded local politician who represented Sawley on the district/borough tier of government for just a few weeks short of half a century. Bill was a joiner by trade and and worked at Stanton Ironworks before becoming self-employed, and remaining so for many yearHe was elected to the Long Eaton Urban District Council on behalf of the Labour Party in 1961. Several disagreements between Bill and the party eventually led to his subsequently sitting as an independent for most of his long political career. When the LEUDC became part of the new Erewash Borough Council Bill retained his seat, and indeed kept it, with increasing majorities, until his death in 2011. He also represented Sawley on the Derbyshire County Council and in 1983 stood as an independent for the parliamentary constituency then known as South-east Derbyshire. He was not elected but, his poll of 4158 was not matched by that of any other independent at that election.  
Always an intensely local man Bill Camm was associated with, or a patron of, too many local organisations to list. He was particular involved with the Sawley Community Association and Sawley and Long Eaton Cricket Club. He was president of both, and his name is commemorated by the latter in their Bill Camm Pavilion.
He was a friend to the Sawley and District Historical Society, one of his donations making it possible for us to launch this website.
When Bill Camm died in early 2011 the attendance at his funeral in All Saints Church was such that a link had to be provided to an overflow congregation in the church Hall.
Samuel Clegg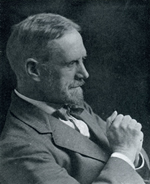 Samuel Clegg was the son of Alexander Clegg, who came to Sawley in 1882 to take up the position of master of the Baptist School, then a fully operational day school. It is not surprising, therefore, that Samuel himself became a teacher. He started in 1884, at the age of 13, as a pupil-teacher in his father's school, before doing another two years at Radford. He then went on to acquire a teacher's certificate at Owens College, Manchester (Owens College would later become Manchester University) followed by two years as a teacher in Derby, before being appointed a teacher in Long Eaton. By 1897 he was in charge of the Long Eaton Pupil Teachers' Centre. Under his leadership this gradually expanded. When the Derbyshire County Council, as the local education authority, decided to establish a secondary school in Long Eaton in accordance with the requirements of the Education Act of 1902, they commissioned a noted educationalist, Professor Michael Sadler, to produce a feasibility study.  
Sadler was impressed by the flourishing Pupil Teacher Centre and by Samuel Clegg, and he recommended that both institution and personality be the basis of the new school. The Long Eaton County School and Pupil Teacher Centre was opened in 1910, and Samuel Clegg served as its headmaster until his death in 1930. But Samuel Clegg was also active in other spheres. He was secretary of the committee which was able to establish a public library in Long Eaton. Samuel Clegg was a leading member of the local Liberal Association, and of the Long Eaton Co-operative Society, taking classes in 'The Principles of Co-operation', and producing the first history of the society, Co-operation in Long Eaton, in 1901.
Samuel Clegg's daughter Mary married Frederick Attenborough, who had been at one time a teacher at the Long Eaton County School, and their children include Lord Attenborough (Richard Attenborough) the film director and David Attenborough the presenter of television natural history programmes. Samuel Clegg's son became Sir Alec Clegg, one of the country's most important educationalists, and Alec's son Peter Clegg is today a leading architect.
Samuel Hey
Samuel Hey was the longest-serving incumbent in charge of Sawley church in all its recorded history. He took up the position of what was then called Perpetual Curate of Sawley in 1845. In 1866 the financial arrangements governing the parish were changed, and the prebend was returned from Lichfield cathedral to the parish itself. The title of Perpetual Curate was then changed to Rector. Samuel Hey continued to serve as the first rector of Sawley until he died in 1893. He was also the rural dean. After this death the clergy and lay representatives of the deanery contributed to one of the church's stained glass windows, while another was dedicated by Samuel Hey's relatives. Hey Street is named after Samuel Hey.
Arthur Kingscott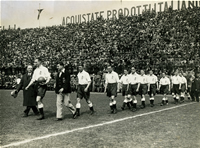 As a young man Arthur Kingscott played football for Sawley Rangers, but then took up refereeing.  He refereed the Football Association (FA) Cup Final in 1900 and again in 1901.  He  was appointed to the FA Council in 1894 and in 1918 he became its treasurer.  His son Harry Kingscott (also from Sawley) refereed the 1931 Cup Final.  In 1933 Arthur resigned from the FA Council after a dispute with other members, which blew up into a major controversy.  After his death in 1937 a memorial table was erected in Sawley Parish Church by the Midland Counties Football League.
Geoffrey Kingscott

Geoff spent his life working in journalism, translation, editing and writing historical non-fiction.
His first job, following a degree in French at UCL, was at Ericsson's at Beeston, but he soon left this to tour Europe by bicycle, earning his keep by farm work.  Back in the UK he became a reporter for the Pontypridd Observer until his father's death brought him back to Sawley, where he started working for the Long Eaton Advertiser in 1959.  After some months he left to start his own news agency in Long Eaton, which he later operated at the same time as running a music shop on the Derby Road canal bridge.
In 1964 Geoff was Labour's second-youngest candidate standing, without success, in Sheffield Hallam.  By the end of the decade he was also editor of Stock Car magazine.
In 1969 he sold the news agency and became a full-time, freelance translator.  In the early 1980s he started up Praetorius Limited, which opened offices in Nottingham, Leeds, Manchester, Newcastle, Mulhouse and Chicago.  He also founded and published the magazine Language Monthly.  Exposure to the workings of the European Commission made Geoff modify his political opinions to the extent that he became the first General Secretary of UKIP.
After many years as an academic and commercial translator and editor he retired; up to a point.  He continued freelance work and wrote several books on disused railways and a learned but entertaining monograph Last Train from Trent Station, about the unique railway interchange that once near Long Eaton.
Geoffrey was a stalwart committee member of the Sawley and District Historical Society.  He was a very well-read man with deep knowledge in many areas.   A few months before his death in 2011 the onset of illness prevented him taking up a place on BBC Radio 4's Brain of Britain.  Always unconventional Geoffrey was buried in a woodland site to which the funeral party was transported in a narrow-guage train. The cortege was led by a New Orleans style marching jazz band.