Frederick Winfield (1856-1934) was born in Sneinton, where his father (originally from Long Eaton) was working in a lace mill.  By 1871 the family had moved back to Long Eaton and were living in Brook Cottages. 
Frederick also became a lace maker and in 1879 he married Elizabeth Turner (born Long Eaton).  They lived in Chapel Street, then Gladstone Street.  Around 1900 they moved to Sawley, where Frederick worked for Charles Stevenson at Atlas Mills.  In 1901 they were living at Park Villa on Hey St.  In 1911 they were at 73 Wilsthorpe Lane and in 1914 they were at 'Hawarden Villa' 67 Hawthorne Avenue.  Frederick was still there in 1921 with three of their children, Elizabeth having died in 1918.  Frederick and Elizabeth had four daughters and ten sons, two of whom died in the Great War.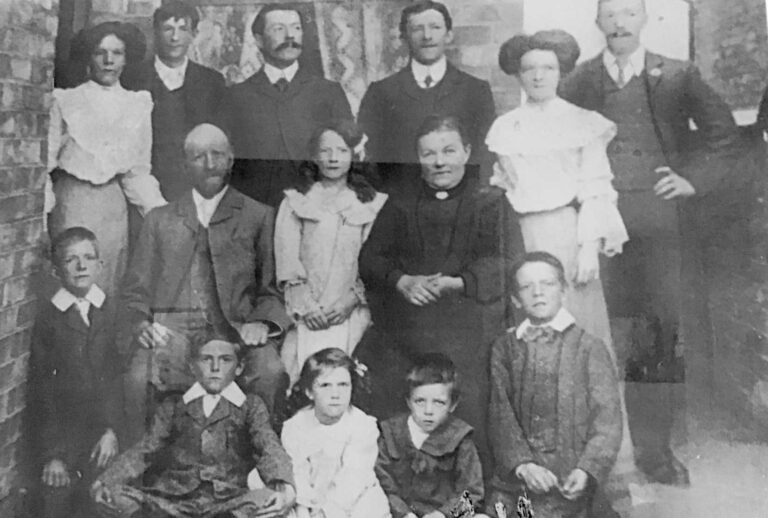 Thank you to Colin Winfield for permission to use these family photos.
Owen Turner Winfield was born in Long Eaton in 1886 and moved to Sawley with his parents.  He was still living at home and working as a lacemaker when he volunteered for the Sherwood Foresters (Nottinghamshire & Derbyshire Regiment) in October 1914.   After training he arrived in France with 1/5th Battalion in March 1915.  In July that year they were involved in the first German flamethrower attack near Ypres.  On 16th August Hobby Atkinson from Harrington Street was killed whilst serving with the same battalion. 
The Battle of Loos, which began on 25 September was the biggest British action of 1915, the first use of poison gas by the British and the first major action for the 1914 volunteers.  At first 1/5th Sherwood Foresters remained in the Ypres area but on 13th October they were rushed down to Loos to support the attack on the Hohenzollern Redoubt. The inexperience North Midland Division suffered very heavy losses whilst attacking the German strongpoint with minimal artillery support.  It's likely that Owen was wounded during this attack on 13/14th October.  He died on 15th October, probably at the dressing station at Chateau Vermelle, as he is buried in the Vermelles British Cemetery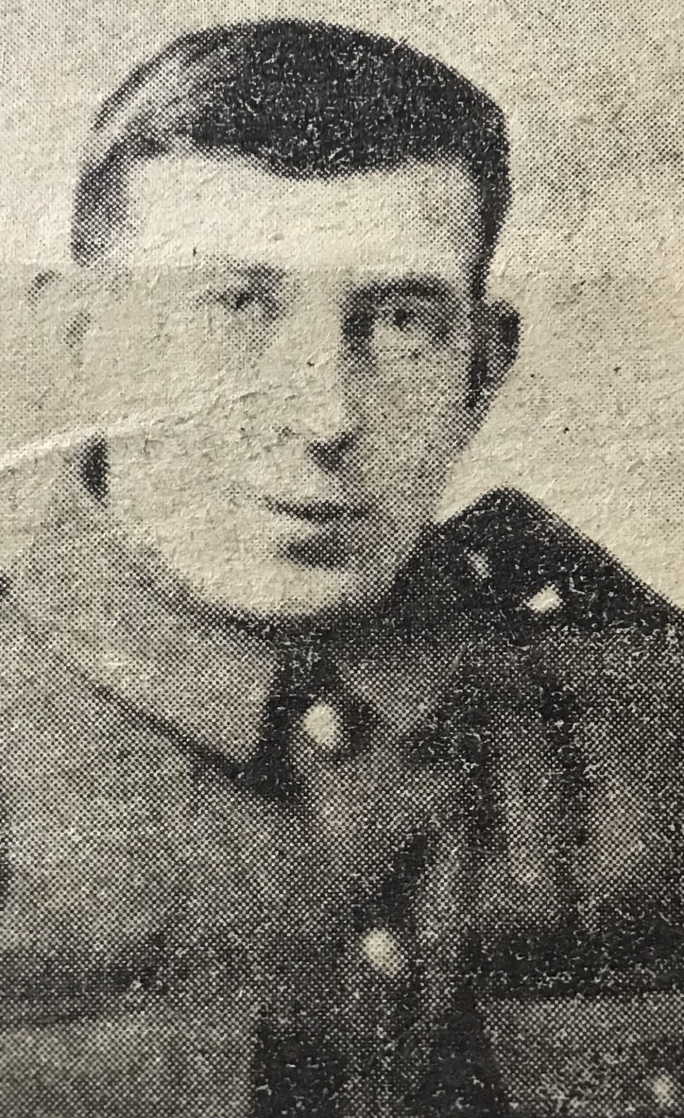 Owen's brother Leslie Winfield was born in Long Eaton in 1895.  When they were living at Hawthorne Avenue he started work as a factory hand, probably in one of the New Sawley lace mills.  But in November 1914 he volunteered for the Army.  He initially joined the Royal Garrison Artillery but was soon transferred to infantry, joining the Yorkshire and Lancashire Regiment.  After training he was sent to France with their 2nd Battalion in August 1915.   He was a Lewis gunner and on 2 Sep 1916 he was promoted to Lance Corporal.
Two weeks later, on 15th Sep 1916, he was killed in action during the Battle of Flers–Courcelette, a part of the Somme campaign which had started so disastrously on 1st July.  The 15th Sep battle was the first ever battle to include tanks, when the British secret weapon was deployed for the first time.  
His body was never found or identified and his name is on the Thiepval Memorial.  Unusually, he was initially listed as missing and wasn't officially listed as dead until January 1917. 
See also – George Winfield.